Cleaner Oceans
2kg or 160 bottles equivalent pulled from our oceans with each purchase. Sea creatures everywhere will thank you.
Unrivaled Grip
The sticky yoga mat stands alone in the level of grip it provides. Not just against our competitors but also amongst our own line-up. The only mat marginally better is our Soul Mat.
Unlock your potential
Grip aside, the alignment markers are setup for adding finese, precision, and a better experience. Never wonder if your foot is at a 45 degree angle again, there's a marker even for that!
"The sticky yoga mat has a very intentional design. It has the best alignment markers in the industry ensuring that you are setup for success in any pose and are able to self correct. The grip is second to none and provides comfort and stability in even the most complex and demanding of poses. This mat will help you realize your true potential.
– Emily Gonzalez - Master Buti Teacher, 500 YTT, Strength & Conditioning coach.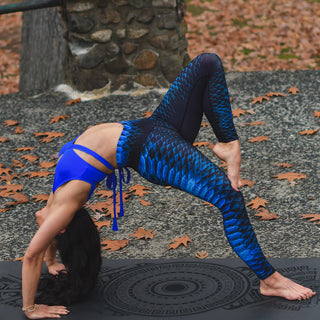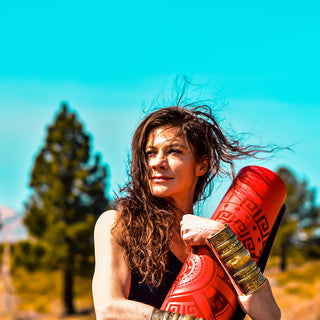 "I've been teaching yoga and practicing for over 20 years around the world. Since finding this mat I never want another beneath me."
- Laura Burkhart - Vinyasa master instructor. Festival headliner, Yoga Olm instructor.