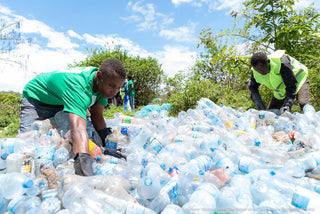 Thrive in any environment
Our cork yoga mat will deliver from any studio class to any mountain top. Each mat removes 160 bottles of ocean plastic!
Versatility, durability, and ready for adventure
The magic behind cork
We use natural cork, we don't mix it with other junk to make it cheaper, and we don't spray any chemicals on top to preserve the designs. Even our ink is water based... the result
You have the only mat we know of that repels moisture. Not only that but it drastically increases grip when wet. If you're an active yogi that breaks a sweat easy and loves the heat you need this mat.
See the cork yoga mat in action.
See the cork yoga mat in action.