13 - 18 Nov 2023
Tulum, Mexico
The sounds of the ocean blend with those of the jungle. The sun begins to rise as you take in a deep breath and begin your morning yoga practice and you know, you are whole.
tulum - mexico awaits
We've found an amazing location, one of the few places on the beach and on the main strip owned and operated by natives not ex-pats.
Enjoy yoga and instruction from two world class instructors, beach front. The location is far enough down the main strip so you can enjoy the quiet and sounds of the ocean and jungle. A cenote is only a 5 minute walk away and all the best restauraunts, nightlife, and shopping is 5 minutes the other direction. Did we mention an ice cream spot just outside our door?
What's Included In the Trip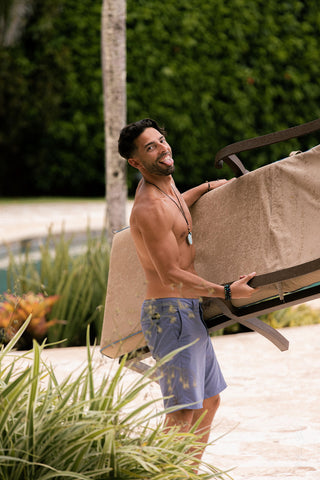 This Retreat Is led by
Vincent
Yoga, Buti, and Aireal yoga instructor. Vince is also a veteran who became passionate about travel and getting to know different countries and cultures. His retreats focus on exploring the environment as well as yoga to highlight and really bring an experience like no other.
FAQ
Below are some of are common questions in regards to the retreat. For international travel we suggest checking travel.state.gov